Club Membership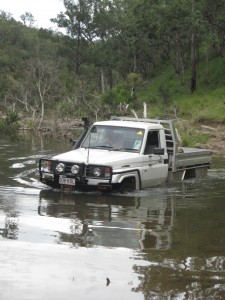 Visitors and potential members are welcome to attend club meetings free of charge. Visitors may also attend 2 Club trips before they join.
To be eligible for full membership, potential members must possess a 4WD or All Wheel Drive vehicle of any make or model and support the objectives of the Club.
Membership fees are now $57.50 for the remainder of the 2023 calendar year.
Membership is current to 31 December each year.
Membership fees and payment
Membership fees can be paid via Bank Transfer.
EFT details for depositing into the Club account are:
BSB: 484 799
Account No: 071427040
(Suncorp)
Use your name and 'membership fees' in the reference line.
Click this link for a Printable copy of the Membership Form: Application for Membership.
This may be emailed to memberships@cqoffroad.org.au when completed.